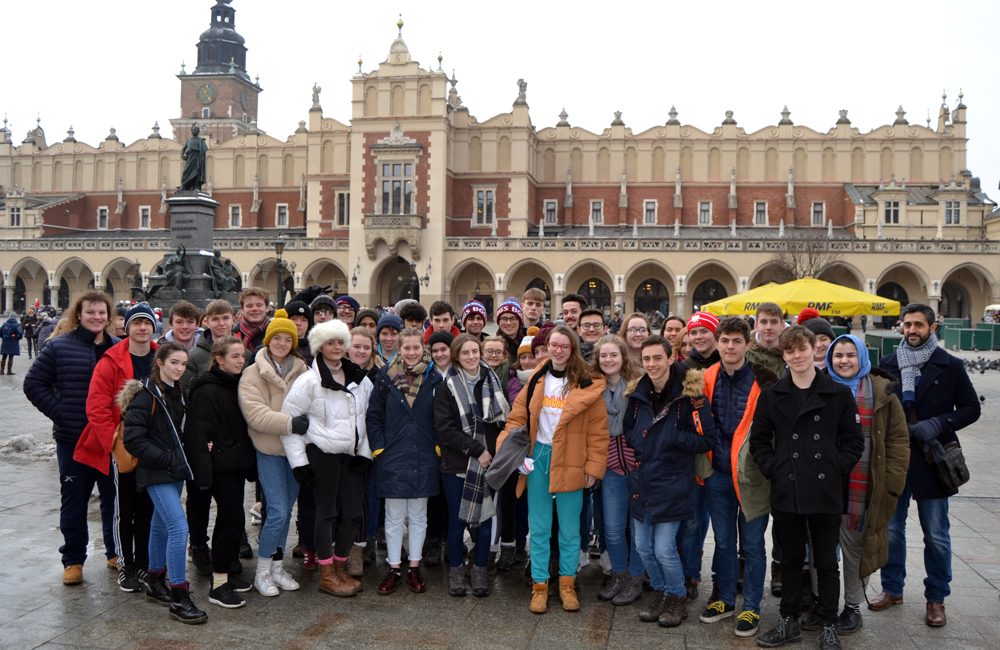 Thank you for the way you organised our visit to Krakow and inspired our students. Having done the Krakow/Auschwitz trip a few times independently I really appreciated your expertise and organisation. This must be the best trip yet, particularly in terms of what the students got out of it and the way in which you encouraged them to reflect so maturely on the whole experience.
Your tours of Krakow, and Kazimierz were excellent – introducing them properly to Polish history and the culture of pre-war Krakow. As a staff team, we also enjoyed picking your brains and the opportunity for some reflective discussion. And all this takes no account of the excellent value for money this trip represented.
Mrs Hermione Baines
Head of History, Bradford Grammar School
hjb@bradfordgrammar.com
---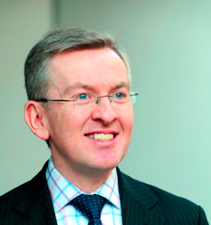 Why visit Auschwitz? There are many reasons, it's a place of deep infamy but also profound learning. It's a place where observing the actions of the past help us both to commit to being better people, and to creating better societies.
On my visit we were a very diverse group of people, different faiths (or none), ethnicities, and sexualities. The wonderful Imran led us through the experience of a lifetime with his deep understanding of the Jewish experience of oppression and extermination and its relevance to all of us right here and now. Will we ever learn the lessons of the Holocaust, indeed all genocides? It's easy to think not, but whilst there are people like Javaad and Imran, also organisations like the Holocaust Survivors Friendship Association, I believe that hope and humanity will always triumph over terror and despondency.
Chris Butler
CEO of Leeds and York Partnership NHS Foundation Trust
---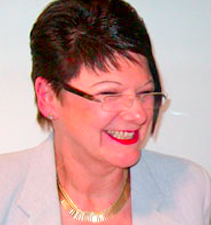 I have no hesitation in recommending the work of Imran and Holocaust study Tours. We have worked with them successfully in Holocaust education for many years. In 2013 they undertook to organise a three day event to Auschwitz as part of HSFA's training of the next generation of Holocaust speakers. The content and organisation provided a stimulating and truly moving experience for all participants, full of learning and support for what is a difficult 'journey'.
The group was diverse and yet we became a family together by the end of the experience. It was well organised with good accommodation, safe transport and care taken to meet people's needs.
Lillian Black
Chair, Holocaust Survivors Friendship Association, Leeds
---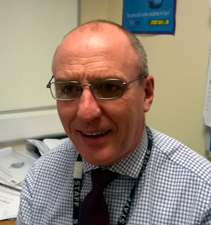 Imran organised a detailed programme within our sixth form, including a meeting with an Auschwitz survivor and culminating in a trip to Auschwitz. It was much more than a single trip, and much more memorable and with a bigger impact, as a result. The whole programme was placed in a context of respect for individual human rights, with many current references from across the world. Accommodation and transport was excellent, as was Imran's inside knowledge.
Imran runs much more than a travel company. Their purpose is to use lessons from the holocaust to challenge perceptions about history and to provoke a deep and permanent change in the way young people think about the world.
Paul Canning
Head of Sixth Form, Rivington and Blackrod High School, Bolton
---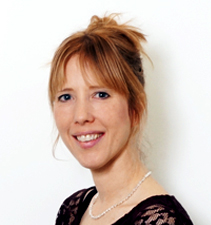 If your school is looking to undertake an Auschwitz Trip, I cannot recommend strongly enough the one provided by Imran and Holocaust Study Tours. The visit organised by this Company went far beyond the expected visit to the Nazi death camp. Our students received two highly thought provoking pre-visit seminars which certainly served to re-humanise the '6 million' number that is all too often, thoughtlessly bandied about. They also had the privilege of listening to a talk given by an Auschwitz survivor. Imran carefully directed their pre-visit research and reading to ensure they gained the most from the trip.
The trip itself was exceptionally well thought out and planned. A day was devoted to the life of the Jewish community in Krakow prior to the Nazi takeover. The students learnt about the thriving Jewish life that had existed for hundreds of years. When they visited Auschwitz and Birkenau on the subsequent days, our students not only appreciated the enormity of the mass murder that ensued but also the loss of the Jewish community and culture.
Imran designed the tour to our specific requests and couldn't have done more to accommodate us. He was an outstanding trip organiser who communicated excellently with our students to provide them with a poignant and unique experience. We are currently planning to re-run this trip again next year.
I am more than happy to answer specific questions about this trip if you would like to contact me via phone or email.
Veronica Beswick
History Teacher, St Bede's and St Joseph's Catholic College
vbeswick@sbsj.co.uk
---
Travelling to a place so rich in history as Auschwitz is bound to be a profound experience for all. However, one cannot always be guaranteed to leave a place like Auschwitz with an entirely different perspective on why such a horrific event occurred, questioning the true nature of such an atrocity as well as linking its causes to injustices that still transpire in today's world. I'm delighted to say that we were lucky enough to receive this. With the astute guidance of Imran, our tour guide, we left Auschwitz with a rich awareness of the context of the Holocaust, the environment that led to such brutality and the harsh reality of what drove so many to such horrific acts.
Upon arrival, I was struck by how Imran immediately built a relationship with our group of 16 GCSE students. Without ever forcing a relationship, he managed to break down any barriers of shyness or nerves in order to promote a more interactive trip for the group. Obviously, this benefited them a great deal in terms of the questioning and answers style that most of our students learn best from. With this established, it became less of a tour and more a 2-day, critical conversation/analysis of the cause and effects of the Holocaust.
As a result of this, students were able to return to school and conduct seminars and assemblies on their visit that had an extra ingredient than the simple "good v. evil" that most students would have been taught about the Holocaust. They returned with an awareness of so much more than the event itself; they returned with an awareness of the exploitation, inequality and prejudice that led to it. They were then able to link and apply what they'd learnt to make sense of many of the injustices that are still prevalent in today's world.
From a logistical standpoint, our hostel base in Krakow was excellent. It provided us with a clean, comfortable environment as well as placing us in an historic yet modern city that strongly links to the overall context of the Holocaust.
As you may be able to detect, I can't praise the tour that we were provided with enough, nor Imran our guide. The pupils echo my appreciation and gratitude also. I believe the fact that, given the success and quality of our 2016 trip, we are looking to arrange another trip with the tour group in 2017, provides great testament to this.
Martin Conneely
Carr Manor Community School, Leeds
conneelym01@carrmanor.org.uk